Characteristics
Length: 45.1 cm
Width: 28.7 cm
Weight: 3.70 Kg.
Units/sq.m.: 10 - 11 roof tiles
Useful length: (Batten distance) VARIABLE from 35 to 38 cm
Units per ml eave line: 4 roof tiles
Minimum pitch: 35% – 19º (*) / 42% – 22,5º
Useful width: 25.5 cm
Lateral overlap: 3.2 cm
Head overlap: 10.1 / 7.1 cm
Weight per sq. m.: 40.7 Kg / 37.0 Kg
Waterproofing: Waterproof membrane / Breathable membrane
Battens per sq. m: 2.86 / 2.63
Roof Tiles per pallet: 240 units. / 820 Kg. // 320 units / 1090 Kg.
Minimum order: 4 roof tiles
AVANT-GARDE TECNOLOGY IN AN EXTREM-KER® ROOF TILE
Flat 10 roof tile is a large format roofing tile that is not only durable, but offers new and attractive design options for all styles of house construction.
Water porosity: < 3% | Flatness: Maximum | Light weight: 37 Kg./sq.m.
Flat roof tile format that belongs to the range of products EXTREM-KER®, technically perfect achieved through a firing process in monocoture roller kiln processing tile to tile which gives the product a low porosity <3%, high dimensional stability and superior mechanical strength.
BEST EXTERIOR BUILDING PRODUCT Awarded by the Royal Institute of Irish Architects (RIAI- Dublín – Architecture Expo Show 2014).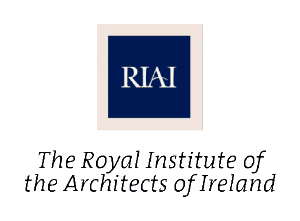 Architect choice awards 2014.
Approximate values: If the roof tiles are installed on battens, the useful length must be calculated on site. Installation must comply with Code of practice for the design and fixing of roofs with clay roofing tiles for the region and Tejas Borja specifications.
(*) In zone 1 (protected area), arranged in staggered formation with waterproof membrane and batten distance of 35.0 m on a roof deck of up to 6.5 m. Moby Dick II test (CTMNC – Paris). Check pitch pannel according to the roof length and the geographical área.